Party Bash finally returns!

Brighton's most loved virtually reality gaming night just got bigger, badder and bashy-er! And now it's free!

Party Bash splits players into two teams to compete head to head in a variety of VR games and challenges. Collect high scores, eliminate your opponents and lead your team to epic victory! Winners go home with a prize!

Party Bash always features some of the most exciting VR experiences available on the Oculus Rift and HTC Vive. A mix of fan favourites and new VR games, no Party Bash is the same!

Whether you've never tried VR before or you're a VR regular, this night will be a great way to enjoy VR with friends and meet new people.

Booking is FREE, however, tickets are limited to make sure you get plenty of playing time. So make sure you book early on!

This Party Bash features:

🕹️ Loco Dojo 🕹️
Enter the whimsical wooden world of Loco Dojo and step up to Grand Sensei's 'Table of Trials' (voiced by Brian Blessed) to pit your silliest skills against your friends in this hilariously competitive multiplayer social VR party game.

Discover a wealth of wacky and ludicrous trials in which to compete with your rivals and prove yourself as a master of martial madness!

PEGI Rating 3

🕹️ Keep Talking and Nobody Explodes 🕹️
Red wire or blue wire? You find yourself trapped alone in a room with a ticking time bomb. Your friends have the manual to defuse it, but they can't see the bomb, so you're going to have to talk it out – fast!

PEGI Rating 3

🕹️ GORN 🕹️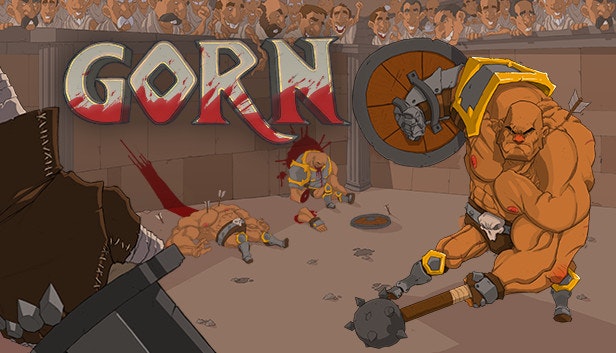 GORN is a ludicrously thrilling VR gladiator simulator. Featuring a unique, fully physics driven combat engine, you'll get to creatively execute your most epic gladiator fantasies in virtual reality.

Strike down humorously-animated opponents with all manner of weapons. Show off your skills to a roaring crowd and make Ceaser proud!

PEGI Rating not available. Features graphic depictions of violence.
Is this event suitable for young people?
Yes, the suggested age for this event is 12yo+. Please check PEGI Ratings to determine suitability of VR experiences: http://www.pegi.info/en/index/id/33/
C:\ Side Quest does not have any age restrictions. Children and young people are welcome at the cafe until closing time at 10:30pm. If you have any questions please do get in touch.